This site is dedicated to unforgotten actor Lex Barker. Here you can find information about his life, his movies and career. Current news can be found here even though Lex Barker passed away way too young more than 30 years ago.
News can be found on this page or on page News and tidbits The latest updates are mentioned on the bottom of this page. Enjoy surfing on these sites and thank you for visiting! By the way: I'd appreciate entries in my guestbook
News:
05-08-2019: Lex to his 100th birthday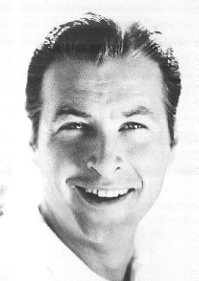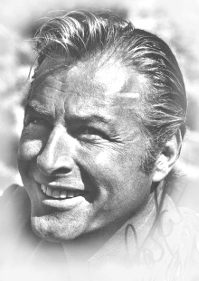 On May 8th 1919 Lex Barker was born in Rye, New York. On the official Barker-site you can find an obit which I can fully share, so I won't write too much myself. But I want to point to the wonderful poem I think about these days quite often...
04-26-2019: Martin Böttcher passed away

Martin Böttcher, world famous composer of the Karl-May film music, passed away on April 19th aged 91 years.
His wonderful music added much to the success of the Karl-May movies. He composed the soundtrack to 10 films, among them the famous "Old Shatterhand melody". Additionally he composed the music to a lot of famous movies and series. He was a gentleman and a very nice, modest man.
He will greatly be missed by all Karl-May movie fans.
Foto: ML 2012
04-02-2019: News celebrating Lex Barker's 100th birthday
Some new highlights are available on the occasion of Lex Barker's 100th birthday: a commemorative coin and a new book about the shooting of "Treasure of Silver Lake" with hundreds of never published pictures
Learn more about it on the official Lex-Barker website!