Wenn du bei mir bist
Content:
Captain Schneider and his Crew fly to Bangkok to take over a plain. On their way co-pilote Chris Bergen falls in love with the thai princess Tamani. But she is engaged to a prince since her childhood.
Stewardess Angelica is secretly and desperately very much in love with her captain Schneider , who rates as an old ill-tempered bachelor but is in love with Angelica, too, only even more secret. A telephone joke by Chiefsteward Tobby finally remedies the complicated situation...
Chiefsteward Tobby doesn't realize that he is misused as a carrier for stolen jewellery.
Last feature film with Lex!
Cast:
| | |
| --- | --- |
| Lex Barker: | Kapitän Schneider, Dubbing actor: Wolf Ackva (52 Kb) |
| Roy Black: | Chris Bergen |
| Zienia Merton: | Prinzessin Tamani |
| Angelica Ott: | Angelika John |
| Peter Carsten: | Joe Falk |
| Diana Körner: | Susi |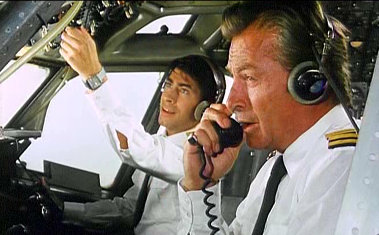 Landing check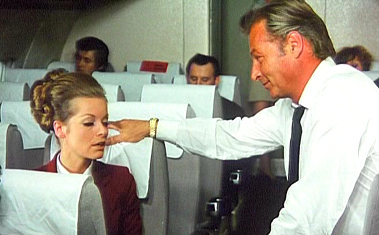 Clumsy advance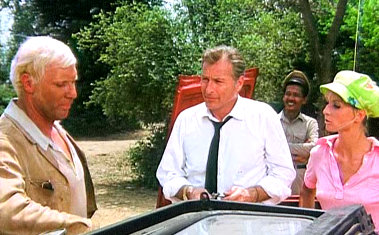 Breakdown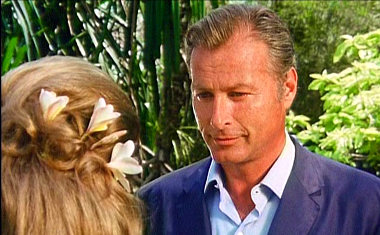 The joke worked...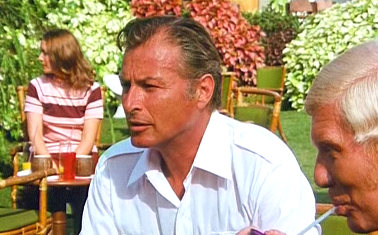 ...thanks to Tobby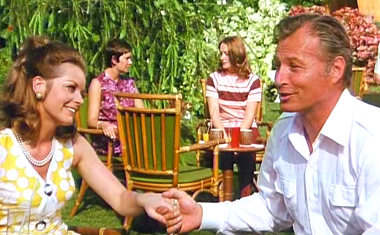 At least those two get their happy ending!

Movie is available on DVD
Previous movie | Filmography | &nbspMovie pictures | Next movie