Il Cavaliere dei Cento Volti
Content:
Though innocent Count Riccardo D'Arce is blamed to have killed the Duke of Pallanza's son. He tries to prove his innocence mainly because he loves Bianca, the Duke's daughter. He has to fight against Fosco di Vallebruna who tries to get Bianca for himself.
Cast:
| | |
| --- | --- |
| Lex Barker: | Graf Riccardo D'Arce, Dubbing actor: Wolfgang Eichberger (75 Kb) |
| Liana Orfei: | Zuela |
| Livio Lorenzon: | Count Fosco di Vallebruna |
| Anny Alberti: | Bianca |
| Herbert A.E. Böhme: | Herzog di Pallanza |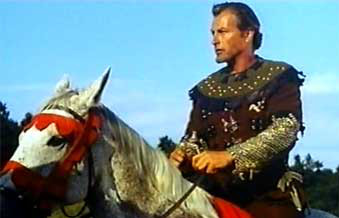 Riccardo D'Arce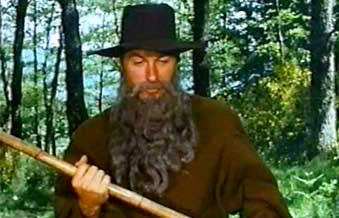 ...and again — who knows who it is?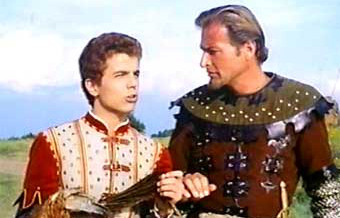 Riccardo with Pallanza's son
Carrying the dead body to the castle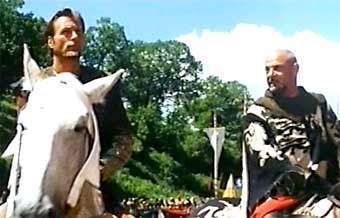 Fight with Vallebruna...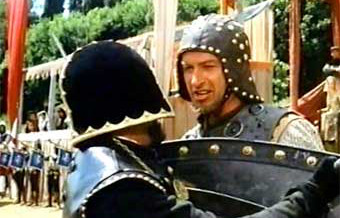 ...this time by foot

Movie is available on DVD
Previous movie | Filmography | &nbspMovie pictures | Next movie