Frühstück im Doppelbett
Content:
Publisher Henry Clausen is a workoholic more and more neglecting his young wife because of his work. In order to gain his attention she flirts with his yoga teacher.
But her husband doesn't react as intended: instead of taking care of his wife again he takes a girl friend for himself. But things become really complicated when Henry's girl friend and the yoga teacher, too, feel attracted to each other...
Cast:
| | |
| --- | --- |
| O.W. Fischer: | Henry Clausen |
| Liselotte Pulver: | Liane Clausen |
| Lex Barker: | Victor H. Armstrong, Dubbing actor: Gert Günther Hoffmann |
| Ann Smyrner: | Claudia Westorp |
| Ruth Stephan: | Cilly |
| Edith Hanke: | Frau Müller |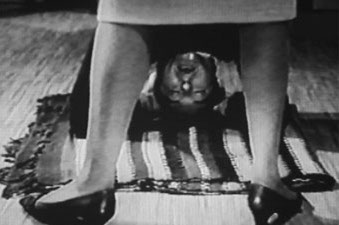 Lex upside down!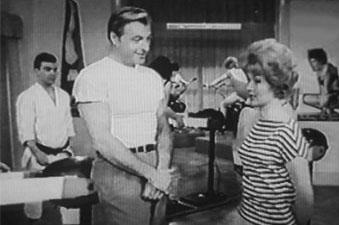 With Lilo Pulver in the fitness center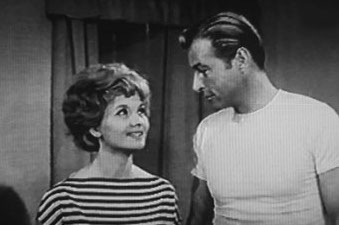 ...and once again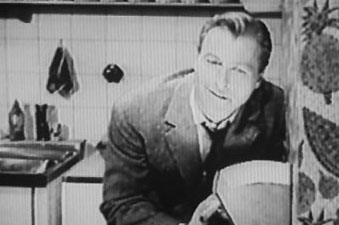 Garbage chute or telephone?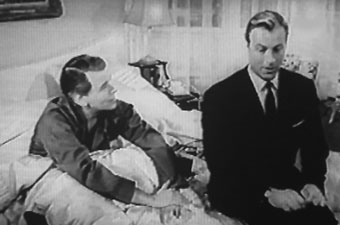 Lex with O.W. Fischer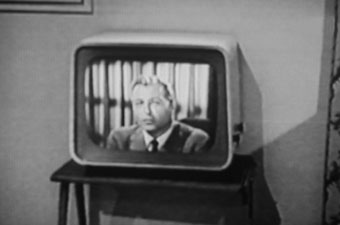 Lex on tv on tv!

Movie is available on DVD
Previous movie | Filmography | &nbspMovie pictures | Next movie