Die Pyramide des Sonnengottes
1965
Content:
Dr. Sternau, badly hurt during his fight with Verdoja, is found by the Chichimecs an taken as a prisoner but his companions Hasenpfeffer, Wilson and Potoca manage to free him in time.
Verdoja, discharged by Juarez, allies with the Chichimecs to search for the Aztecs' treasure. Additionally he conspires with the French and with Josefa to dispose of Sternau.
Don Alfonso still courts Karja and proposes to her so she will tell him where the Aztecs' treasure is hidden. He is successful — Karja reveals the secret to him. Now he doesn't need her anymore and throws her down an cliff but fortunately Lt. Potoca is able to save her from certain death.
Now Verdoja follows Alfonso to learn where the treasure is hidden. Additionally he attacks the hacienda and kidnaps Sternau and his friends. Sternau manages to free himself, and with the help of Lt. Potoca, his men and the vacqueros he is able to free his companions, too.
In the meantime Alfonso finds the treasure, overwhelmed by the glittering gold...
French actor Gérard Barray (Don Alfonso) and Spaniard Teresa Lorca (Karja) fell in love during the shooting of this two-parter and they are still happily married. They both guest starred in 2009 at the German Karl-May Gala in Berlin.
Cast:
| | |
| --- | --- |
| Lex Barker: | Dr. Karl Sternau, Dubbing actor: Gert Günther Hoffmann (86 Kb) |
| Gérard Barray: | Count Alfonso di Rodriganda y Sevilla |
| Rik Battaglia: | Captain Verdoja |
| Michèle Girardon: | Josefa |
| Alessandra Panaro: | Rosita Arbellez |
| Teresa Lorca: | Karja |
| Gustavo Rojo: | Lieutenant Potoca |
| Ralf Wolter: | André Hasenpfeffer |
| Kelo Henderson: | Frank Wilson |
| Hans Nielsen: | Don Pedro Arbellez |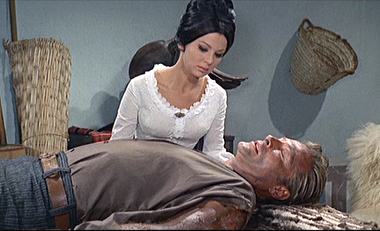 Dr. Sternau recovering from his severe injuries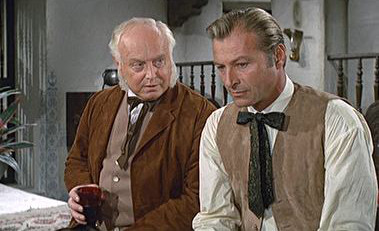 Sternau discussing things with Don Arbellez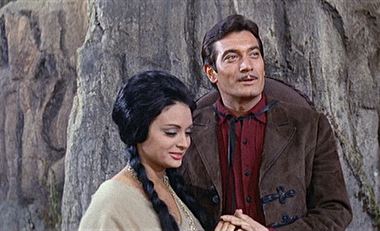 Don Alfonso seems to be happy with Karja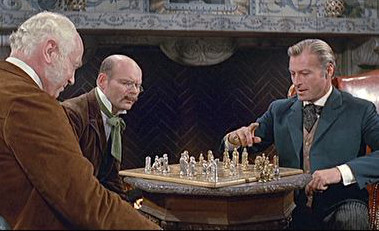 Relaxing by playing a game of chess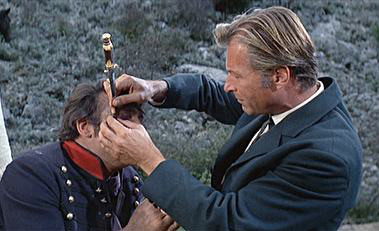 Sternau takes care of Verdoja's injured eye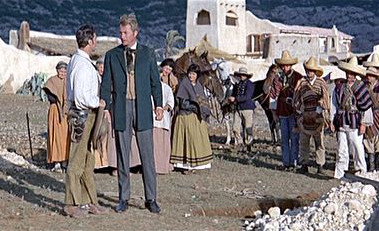 Don Arbellez' funeral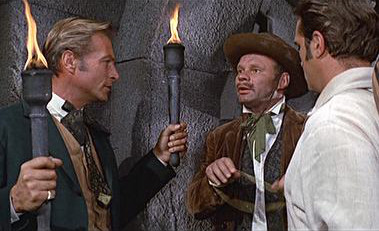 In the pyramid's dungeon