The Farmer's Daughter
Die Farmerstochter
1947
Content:
Farmer's daughter Katrin Holstrom leaves her home to become a nurse in capital city. Having lost all her money on her way to town she is forced to accept a job as a waitress in senator Glenn Morley's household.
Unfortunately she has a different political point of view and, most embarrassing, she talks about it...
Nice comedy with a lot of stars, first real little role for Lex Barker, who plays one of her brothers.
Oscar for Loretta Young and Charles Bickford.
Cast:
Loretta Young:
Katrin Holstrom
Joseph Cotten:
Glenn Morley
Ethel Barrymore:
Mrs. Morley
Charles Bickford:
Clancy
Lex Barker:
Olaf Holstrom, Dubbing actor: Lutz Mackensy (120 Kb)
Sound file with Lex' own voice
James Aurness:
(aka "James Arness")
Peter Holstrom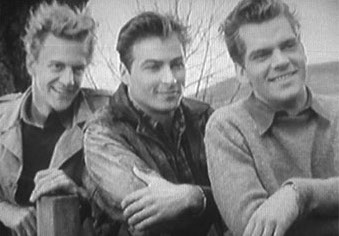 Three brothers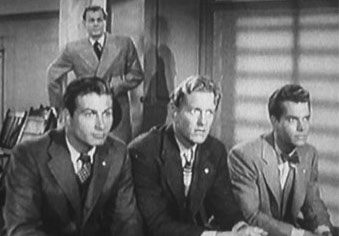 Practicing speeches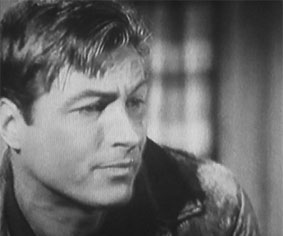 Great fight!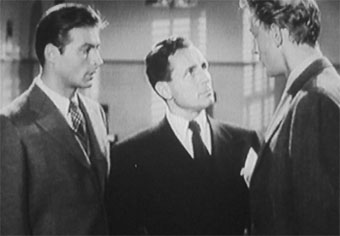 Some differences with the teacher