Der Schut
Der Schut
1964
Content:
Kara ben Nemsi and his friend and servant Hadschi Halef Omar travel through the Balkans to experience some adventures.
When they come to a burning farm they learn from the owner who had been tortured and enchained that Manach, a man who belongs to the so-called "Schut", killed the farmer's sons and kidnapped his daughter Tschita. "The Schut" is a most dangerous and cruel villain who daunts the whole region. Kara, Halef and Omar, Tschita's fiancé, sally to pursue the villains.
When Kara learns that the Schut had kidnapped Galingré, a friend of Kara's he visits Galingrés wife Annette to tell her the bad news. Annette is determined to accompany the friends on their pursuit of the Schut and his men.
In his cave Manach tries to molest Tschita but she manages to escape. She encounters carpet merchant Kara Nirwan and pleas for his help. He takes her with him to his estate where she feels safe at first but then Tschita learns from his wife who Nirwan really is...
On their trail to the Schut Kara and his friends manage to escape several ambushes but finally get caught and are brought to the Schut's estate...
This movie is one the best Karl-May movies with a lot of action. Shot on location of the books it has the real atmosphere of the Balkans.
Cast:
| | |
| --- | --- |
| Lex Barker: | Kara ben Nemsi, Dubbing actor: Gert Günther Hoffmann (130 Kb) |
| Ralf Wolter: | Hadschi Halef Omar |
| Marie Versini: | Tschita |
| Rik Battaglia: | Kara Nirwan |
| Marianne Hold: | Annette Galingré |
| Dieter Borsche: | Lord David Lindsay |
| Chris Howland: | Archie |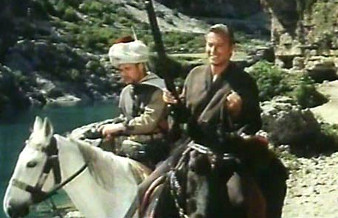 Once again Halef tries to convert Kara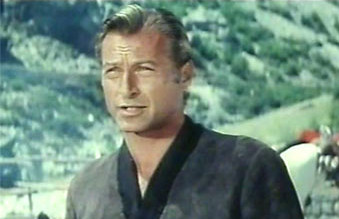 Kara and Halef arrive at the burning farm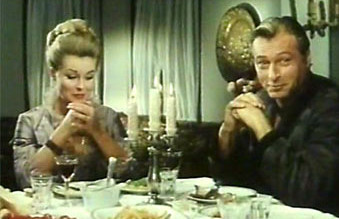 Supper at Galingré'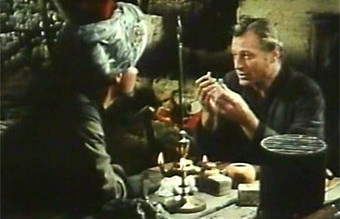 Preparing a trap for the "Mübarek"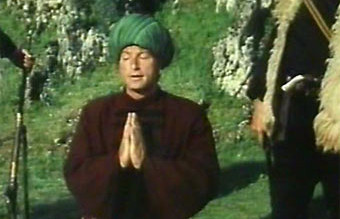 Kara as a religious moslem
Caught by the Schut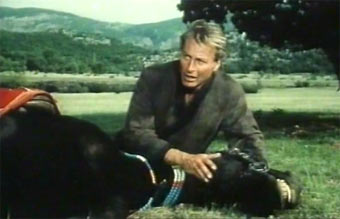 Rih's death *sniff*